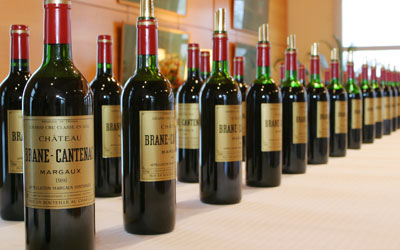 A vital component for running any profitable food and beverage operation is having knowledgeable and motivated staff. One of the easiest ways to show your staff that you are interested in their professional development is by investing in their personal training.
When it comes to product knowledge wine and spirits are one of the most confusing areas to members of the team. This results in them hesitating from obvious sales opportunities which will ultimately affect your bottom line.
A motivated and knowledgeable staff team will reflect extremely well on your business and dramatically improve the customer experience. Combining this with extensive menu and ingredient knowledge is the best possible way to have your staff constantly up-selling and the easiest route to ensuring repeat custom.
During my working life with the Gordon Ramsay Group, the Hotel du Vin Group, The Dorchester Collection and the Court of Master Sommeliers I have trained thousands of beverage service staff at all levels of expertise from the elite 3-Michelin starred restaurants to simple gastro pubs.
Depending upon your type of business, I can create for you a bespoke training course that can include not only a formal WSET Level 2 or 3 certification but will also cover food and wine matching based on your own wine list and menu and my personal recommendations for staff regarding service and storage of wine based on 25 years in the industry.
We understand and share the pressures of working hours in the hospitality industry and will be totally flexible in delivering these courses. This means that all courses can be run in your own establishment (or very near to it), at times to suit you, and on a timescale that fits into your diary (whether that be a week or over several months).
Please contact me to discuss your requirements or to get more information.