The Wine & Spirit Education Trust (WSET) was originally founded in 1969 to provide quality training relating to wines and spirits. WSET is now a premier international body in the field of wines and spirits education, with a globally recognised selection of qualifications.
The WSET courses are not just for members of the wine and spirit trade but are also suitable for enthusiastic wine lovers who want to understand more about the subject.
Will I need to have prior knowledge about wines?
Yes, definitely.
The perfect base for attempting to pass this qualification is having already sat and passed WSET Level 2.
What does it cover?
This is an in-depth course for members of the public who really want a solid grasp of wines and spirits of the world, up to a level of a professional sommelier.
The main focus for Level 2 is the grape varieties and the flavours of the wine produced by those varieties whereas Level 3 concentrates a lot more on the different countries and regions where those grapes are grown. It also covers all the main regions of sparkling wine production, fortified wines, spirits and liqueurs.
It will also go on to a more detailed approach of how to use the WSET SAT (Systematic Approach To Tasting) to assess and describe wines. This course will form a great basis for you to progress to WSET Level 4 Diploma Award In Wine and Spirits.
Programme Outline
Production of Wine (location, viticulture, vinification, maturation and bottling, labelling regulations)
France, Italy, Spain, Portugal, Germany, Central and South Eastern Europe, South Africa, Australia and New Zealand, North America, South and Central America
Sparkling Wines
Fortified (Liqueur) Wines
Spirits and Liqueurs
Information and Advice for Customers and Staff
Unit 2 – Tasting and Evaluating Wines of the World
WSET Level 3 Systematic Approach to Tasting – how to taste wines and evaluate the quality, style and price
The Examination
This unit is evaluated by a multiple choice paper of 50 questions and a question paper requiring short written answers
This unit is assessed by a blind tasting paper of two wines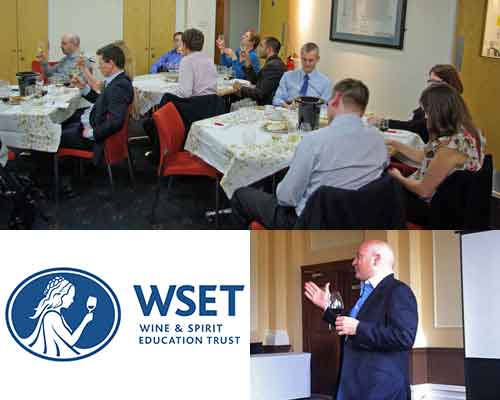 Upcoming Courses:
How long does the course last?
Depending upon when you attend the course, it will last for either 8 weeks consisting of 7 teaching sessions with the final session being revision and the examination (Evenings – 6.30pm-11.00pm) or 6 weeks consisting of 5 teaching sessions with the final session being revision and examination (Saturdays – 10am-5pm). Teaching time for both, lasts between 28 and 40 hours in total.
See link to calendar for further details.
Venue & Class Size
Flint Wines, 16 Stannery Street, Kennington, SE11 4AA
(Off Kennington Park Road. A two minute walk from either Oval or Kennington tube stations. Directions here.)
Most courses will be run from Flint Wines and classes will normally be for 12 people, but never exceed more than 18 people.
Price per Student
£695
What is included in the fee?
The fees include the WSET Level 3 study pack, sample tastings of around 60 different wines during the course and the WSET examination fees, certificate and lapel pin.
Stolzle Weinland Tasting glasses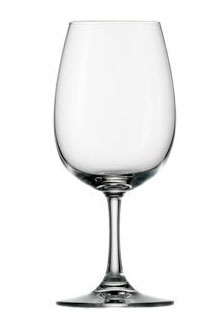 * Please note: Students will need 6 glasses for the course. If you don't have your own, select the "I require glasses" checkbox during booking and I will bring glasses for you. Please note, a set of 6 glasses costs £30 per attendee, which is payable on the first class.