Over the years I have developed a lot of staff training sessions many of which have evolved into quite lengthy seminars on specific topics or regions.
There is no official qualification for any of these but they will give you the opportunity to learn in-depth knowledge about the specified topic or region.
Each of the Masterclasses will focus on how the region works and why the wines taste as they do due to the climate, geography, geology, history and wine making talent to be found there.
Will I need to have prior knowledge about wines?
Yes and an interest in the specific topic or region.
What does it cover?
This is an in-depth course for those who really want a detailed knowledge about the topic or region.
Programme Outline
How To Taste Wine Like A Professional
Using elements from the WSET and Court of Master Sommelier tasting techniques this session will cover how to breakdown, analyse and assess a selection of wines. Using terminology and an organised structured system of approach you will learn how to appreciate the "look" of wine, recognise elements in the "nose", understand the "palate" and reach your conclusions regarding the quality of the wine.
Food And Wine Matching
This session will cover some of the basic elements and flavours found in wine such as acidity, sugar, tannin and where we can find similar tastes in the ingredients in everyday dishes. Good food and wine matching will often consist of comparing or contrasting these flavours to produce great harmony.
Bordeaux
Following the success of the 2009 & 2010 vintage and the record breaking prices paid this session will explain some of finer points of this beautiful region. Discover why the maritime climate, the topography of the area and choice of grapes come together to produce some of the finest, elegant and most expensive wines in the world.
Burgundy
This region always provokes the most passion in wine lovers. Once you have tasted a great pinot noir from this area, the elusive quest to better it starts. Understand why the climate, the topography and the skill of the winemaker come together to produce some of the finest and most sought after wines in the world.
Champagne
With a rich tapestry of history, Champagne is the choice for victory and celebration throughout the world. Its grapes are grown in a marginal cool climate, are acidic and lean and without the discovery of adding "bubbles" it would probably be relatively unknown wine. In this session we discuss the unique soils and climate that makes this wine so special.
Rhône Valley
This area is often thought of as the poor cousin to Bordeaux and Burgundy and has gone through somewhat of a revival over the last 10 years. With second or third generation young winemakers taking over from their elders they are making some thrilling well priced wines. Here we will discuss the diversity of the region from the steep, hot slopes of the Côte Rôtie, to the flat gravelly soils of Châteauneuf-du-Pape and the wide range of grapes varieties used.
New World Classics
The 'new world' covers a huge range of wines but in this session we will be looking at some of the emerging areas that are being considered as new classic styles. Central Otago pinot noirs from New Zealand, Leyda sauvignon blancs from Chile, Hunter Valley Semillons from Australia are just some of the countries, grapes and regions that we will focus on, showing how careful consideration of vineyard site and varieties used have made them a success.
South America
Chile and Argentina have recently become major competition to Australia and California in terms of new world wines. They are now emerging out of their embryonic stage and producing truly world class wines. Along with a surprising newcomer Uruguay this session will cover the history, geography, climate and regions of this fascinating continent.
Southern France
The vast wine regions of the Languedoc, Roussillon and Provence have contributed as much poor wine as they have great. Recently undergoing a major change around in father to son wine production, a cleaner and fresher (often organic) style of wine making is becoming more common. With a large amount of very old vines to take grapes from, and improved technology, the wines from these areas are becoming very exciting.
Australia
Over the last 30 years no other country has made such an impact on the wine-drinking world. Suddenly rich, fruity and intense wines overtook the traditional European wines in sales. However it has not been plain sailing ever since. In this session we will explore the main wine producing regions of this vast country, why the wines taste as they do and reasons for their success.
Viticulture and Vinification
To create a great wine the first step is to choose the correct site for your vines to flourish. This session will cover the effect of climate, geography and geology, how this determines what varieties are planted and what techniques are used to cultivate them. In addition it will cover the correct techniques and the understanding of the science involved in the fermentation process, the steps involved and the equipment used.
Wine Faults
The default excuse for all off wine is it being corked but in reality there are many other faults that affect wine. Oxidation, reduction, brettanomyces, acetaldehyde problems and volatile acidity are all issues that can occur through wine making, storage or closure (cork, screwcap or plastic). In this quite technical session we will look at how to recognise some of these and the reasons they occur.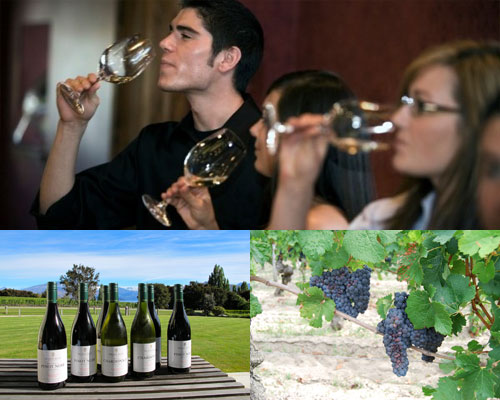 The Examination
There is no examination for these sessions
How long does the course last?
Each session lasts for 3 hours but a number (such as Bordeaux and Burgundy) will be held over two separate dates.
See link to calendar for further details.
Venue & Class Size
Flint Wines, 16 Stannery Street, Kennington, SE11 4AA
(Off Kennington Park Road. A two minute walk from either Oval or Kennington tube stations. Directions here.)
Most courses will be run from Flint Wines and classes will normally be for 12 people, but never exceed more than 18 people.
Price per Student
TBC
What is included in the fee?
An information pack including maps and a selection of wines where appropriate.
Stolzle Weinland Tasting glasses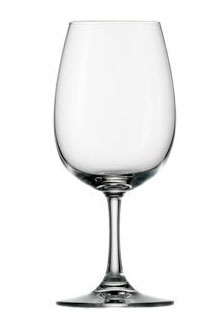 * Please note: Students will need 6 glasses for the course. If you don't have your own, select the "I require glasses" checkbox during booking and I will bring glasses for you. Please note, a set of 6 glasses costs £30 per attendee, which is payable on the first class.
Venue
Most courses will be run from a central London venue.